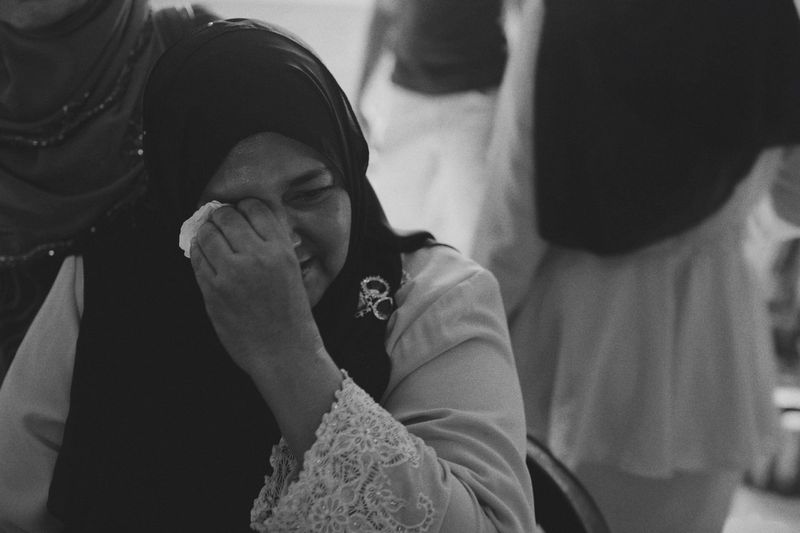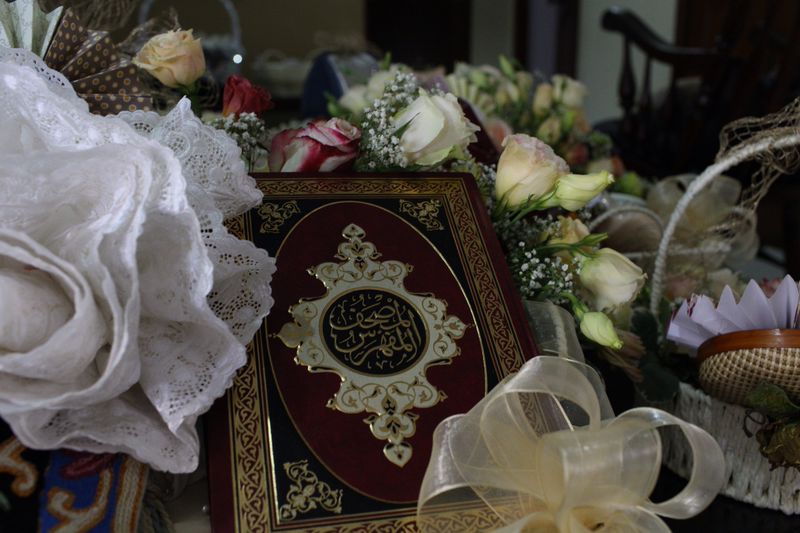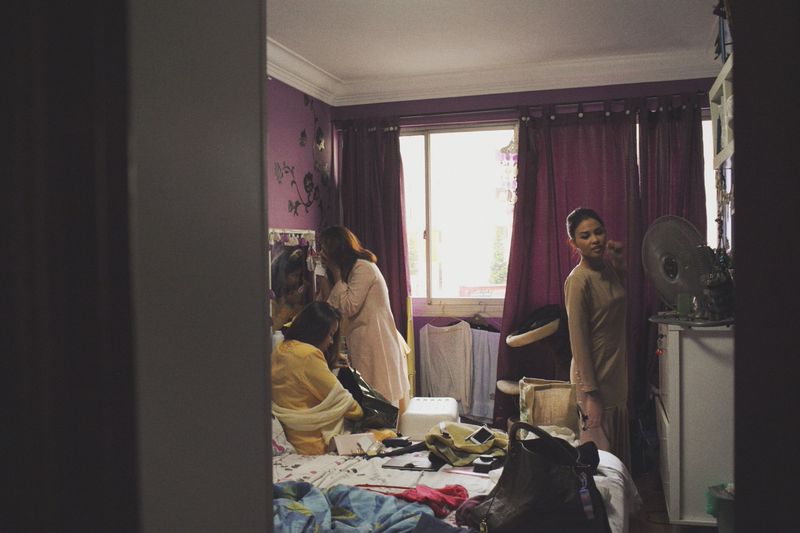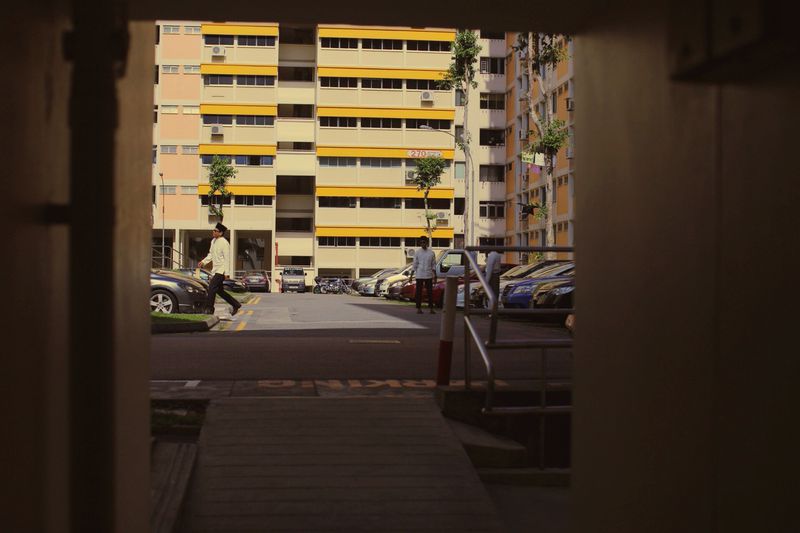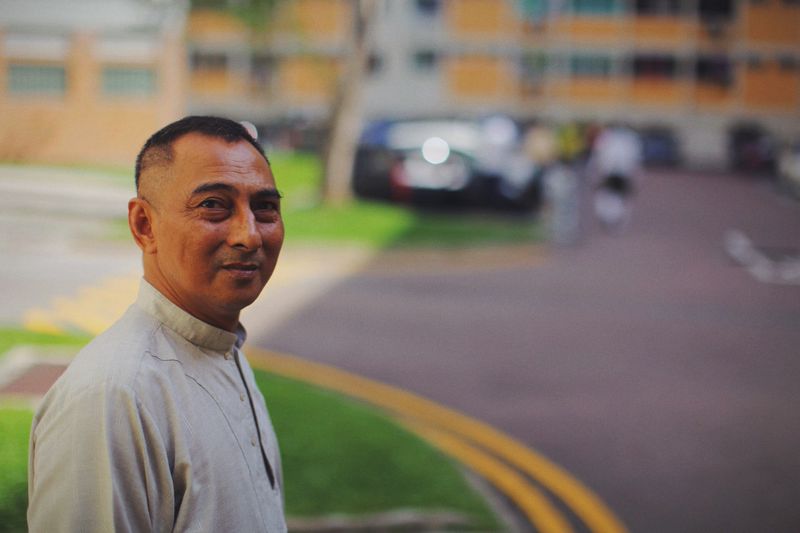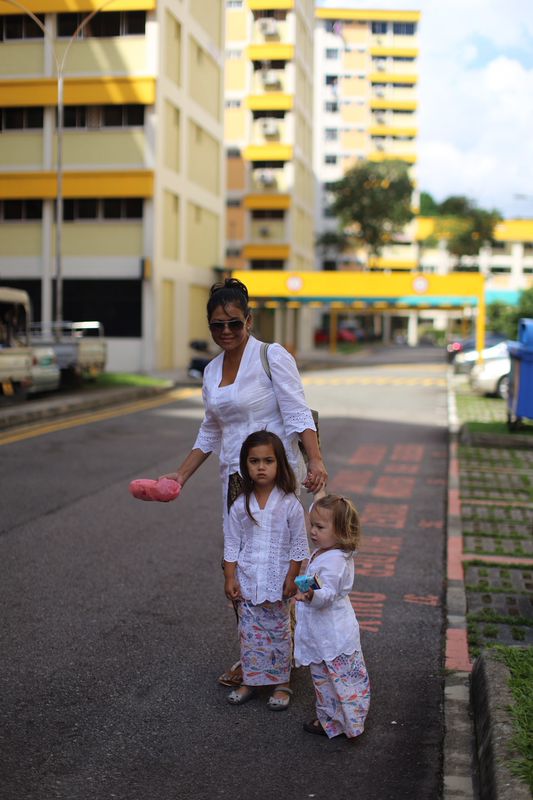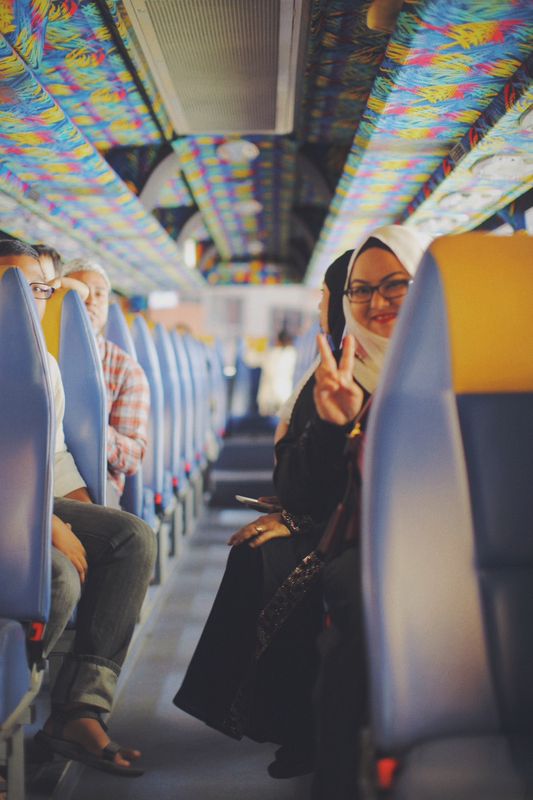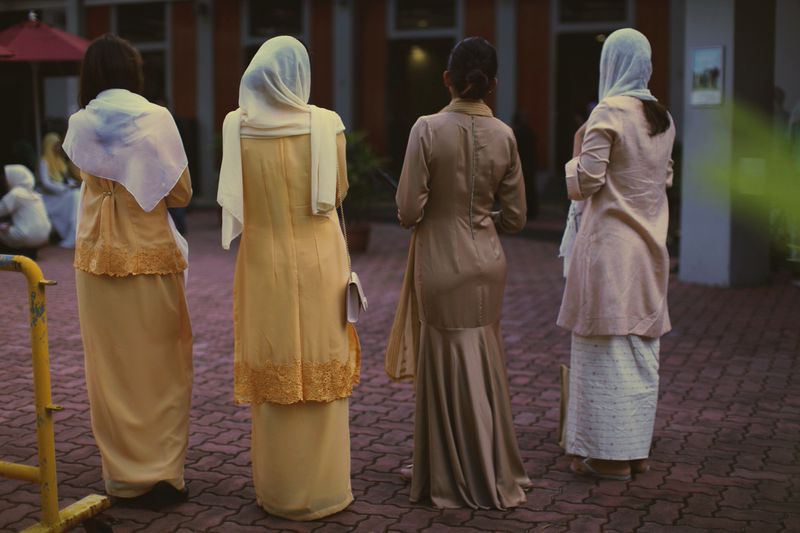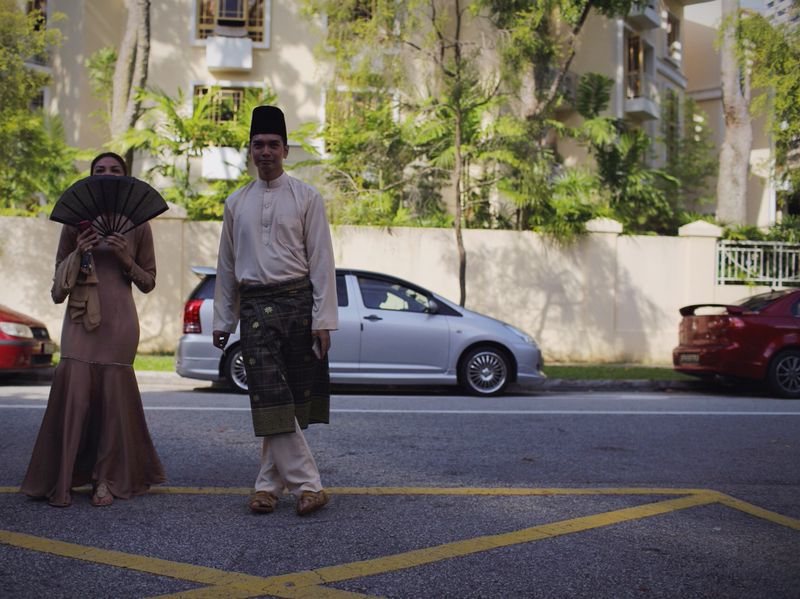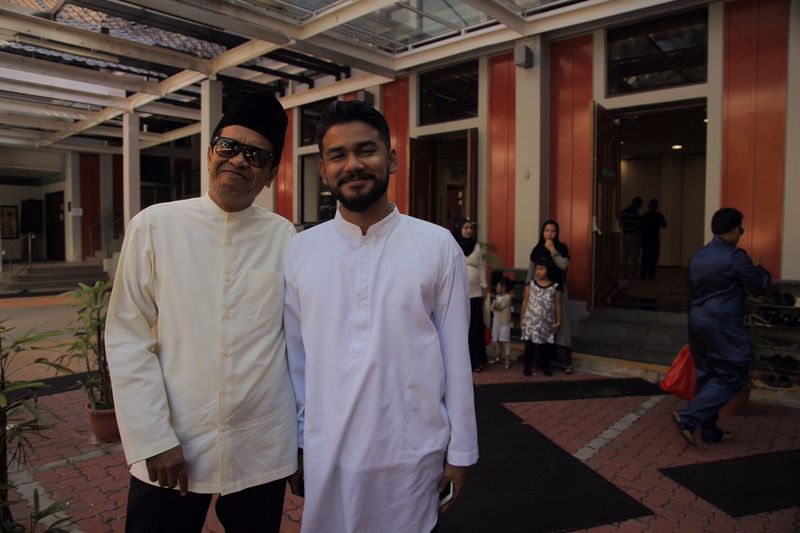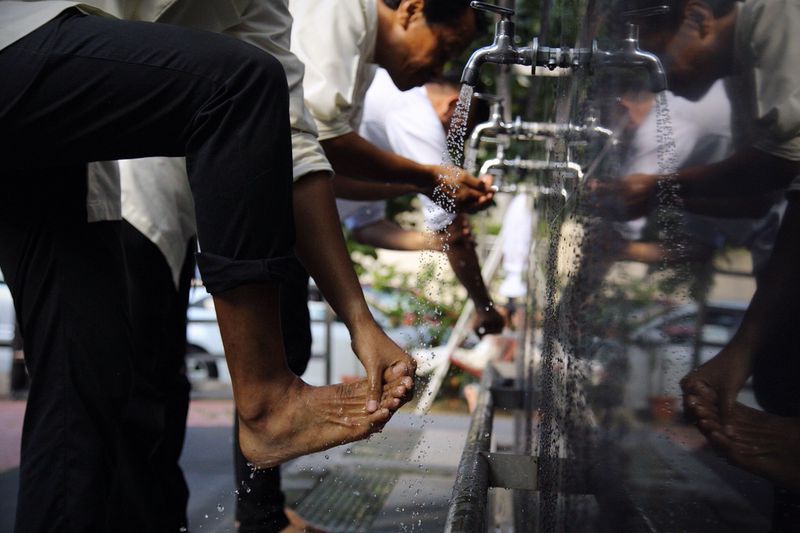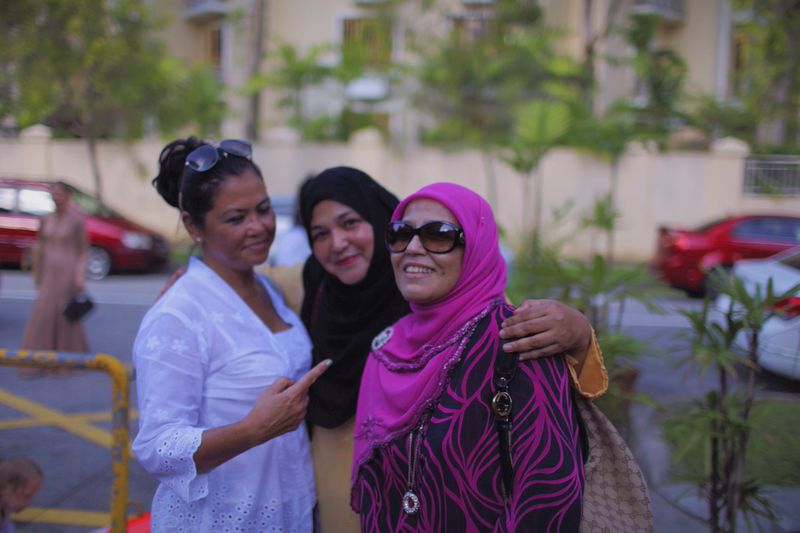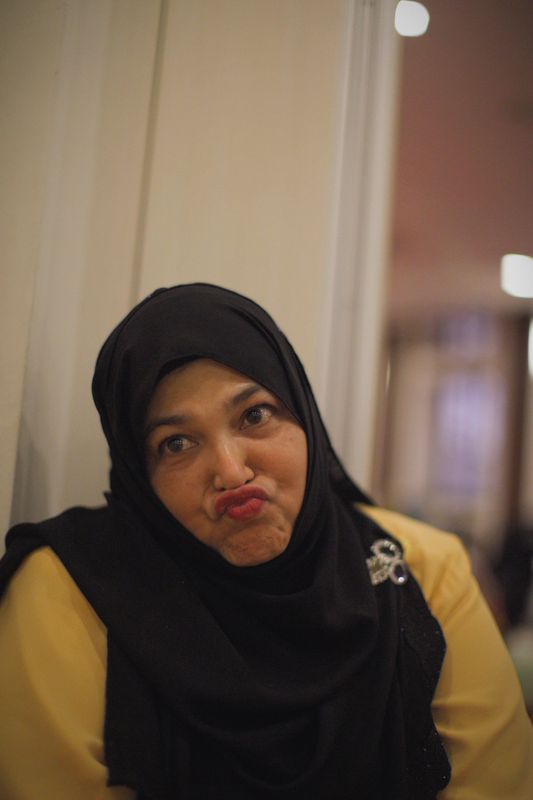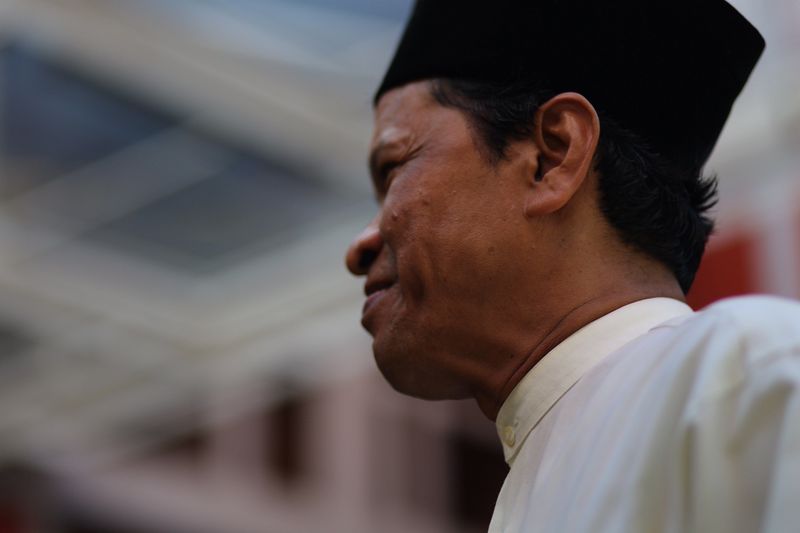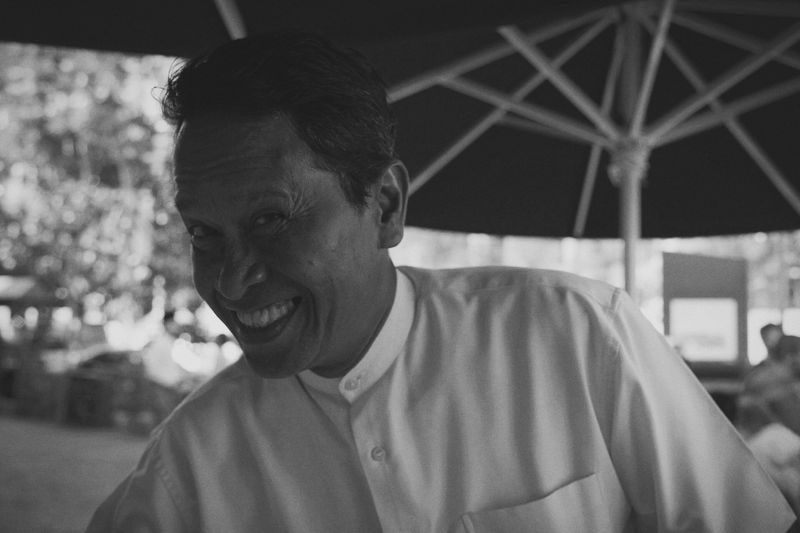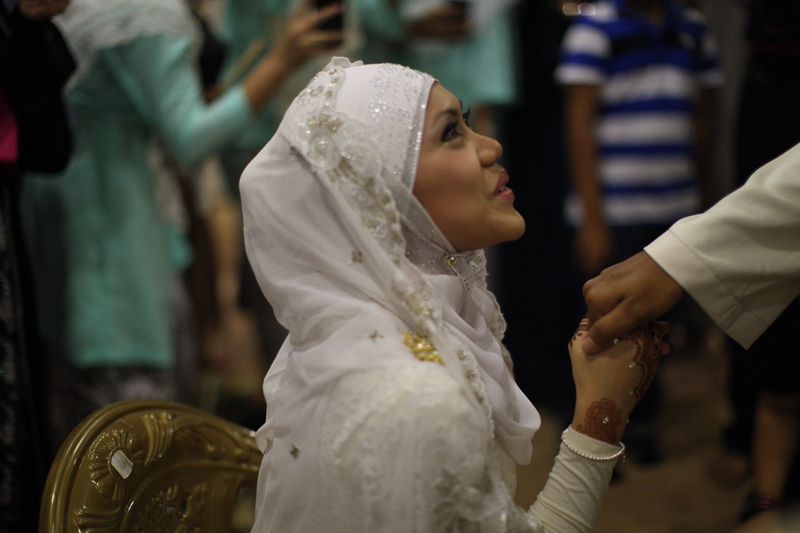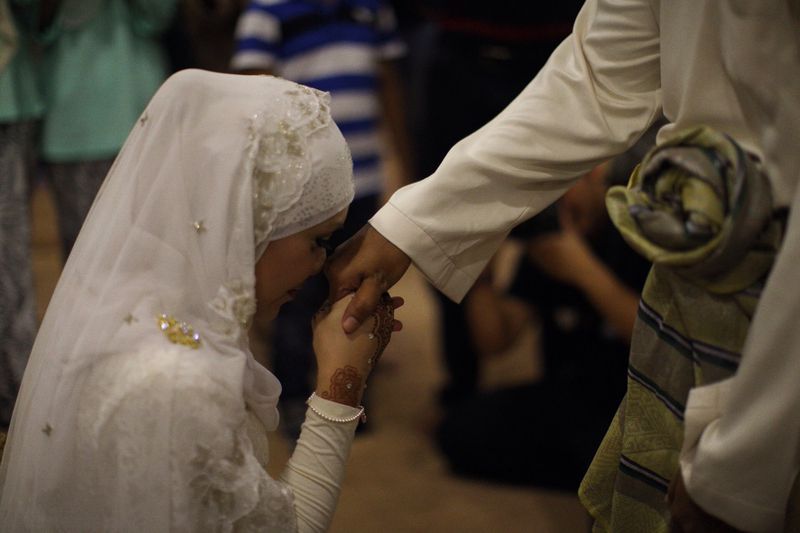 *a note on malay weddings: usually, the process of getting married in malay culture and most islam cultures, is a several days to week process, not to mention the months beforehand for preparation. it starts with a marriage registration, a marriage preparation course, the ceremonial henna staining on hands and feet, then the solemnization, a wedding banquet and the ceremony of bersanding (meaning where the bride and groom 'sit together' and at a chosen period, the groom will be escorted at a procession with a loud trumpet blast of a Kompang band (Malay tambourine) and making way to his bride's home. Upon entering the doors to a pelamin, he's required to give payment in cash form to the bride's family. A layered pedestal tray called astakona is placed facing the pelamin. Every layer has a huge pile of yellow rice, cooked and studded with red-colored eggs all over. The tray will be presented later to an emak pengantin or a chosen close relative or friend to be a matron of honor as an appreciation sign for help throughout the wedding. The groom sits on a bridal couch with his bride.The couple then returns, in procession, to the groom's house. They are typically with a hadrah band which consists of men having a rhythm using timbrels and reads Koran verses. Their music serves as a worldly proclamation for the marriage of the couple. The Ceremony of Bersanding is repeated in the groom's house for his family. It is followed with a wedding banquet. The celebration ends as the couple returns to the bride's house in respect to her family.
What took place in the photos above is the solemnization and the wedding and proceeding events will not take place until later this year.
As required by the laws of Islam, the father of the bride's role is giving away the bride.
Before starting the Ceremony of Solemnization, the solemniser asks the bride if she agrees with the marriage. When consent is given by the bride, the ceremony called 'Akad Nikah' starts with verse recitations from a Koran. After that, the groom makes an agreement in marrying the bride, saying it loud then shaking hands with a solemniser, and also the brides father. He'll take the marriage oath with a solemniser to guide him. When it is finished, the marriage ceremony is completed. The groom and bride are now pronounced as husband and wife legally. The process is, therefore, the most essential part in a wedding for muslims.